Are you looking for the best business phone service for your business? Adding a phone service can help you efficiently manage calls with customers. In this article, we have hand-picked some of the best business phone services that you can use.

Why and When You Need a Business Phone Service?
Normally, you can just add your landline or mobile and use that to receive calls from customers. However, your phone number wouldn't look professional, and you will not be able to communicate effectively.
Adding a proper business phone service allows you to do the following:
You can easily track call duration, hold times, wait times, and overall usage.
Most business phone services come with call forwarding, caller ID, call waiting, call routing, call recording, and more.
Share one number among several users simultaneously (auto attendant feature allows you to route call to the first available representative)
You can use a desk phone, mobile cell phone, or a computer to receive and make calls
Easily add new employees without calling in a technician.
Business phone systems transmit voice over internet (VoIP systems), which means you can take your local or toll-free number anywhere you want. All you will need is a high-speed internet connection.
If you are running an online store or a small business website, then adding a professional business phone service can help you grow your business. You can use it to build better customer relations with professional sales and support provided over the phone.
That being said, let's take a look at the top business phone services that you can use.


1. Nextiva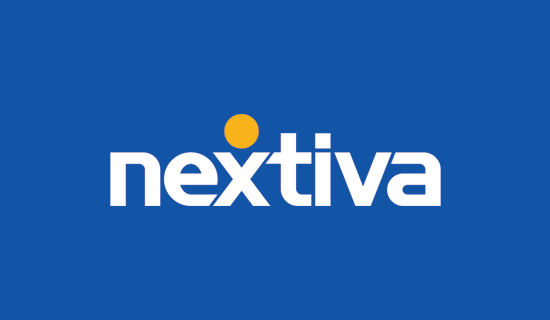 Nextiva is the best business phone service in terms of features and ease of use. They offer a large set of features, with quick setup and reasonable pricing. It comes with a simple web-based admin panel which makes it easy for small business owners to easily manage the unified communications platform like a pro.
Nextiva's VOIP phone service for small businesses includes advanced call routing, unlimited free domestic calling, voicemail to email and text, online faxing, text messages, and more.
You also get a free local or toll-free number, free number porting, and all the standard features like caller ID, call forwarding, routing, custom greetings, and more. As a platform Nextiva also offer other powerful features including CRM, Live Chat, online surveys, call analytics, and other solutions that work very well with the business phone system.
Pricing for Nextiva's business phone service starts from $19.95 per user every month. Their pricing gets cheaper as you add more users. You can also create a pre-paid account to save more money.
2. RingCentral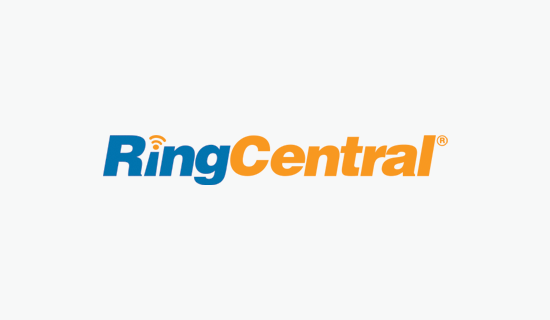 RingCentral is another popular business phone service for companies of all sizes. They offer one of the most feature-rich small business phone systems on the market. Their business phone platform includes all the standard features you would need including call forwarding, caller ID, call waiting and transfer, share one line on multiple mobile devices and users, and more.
Apart from that, it also comes with video meetings with screen sharing, 1000 toll-free minutes, and integrations with Gsuite, Dropbox, Microsoft, and other services. It comes with an intuitive cloud based administration that makes it super easy to set up and manage your calls.
Their Essentials plan starts at $19.99 per month for each user (billed annually), and you can add up to 10 users. Other plans come at different pricing and features.
3. GrassHopper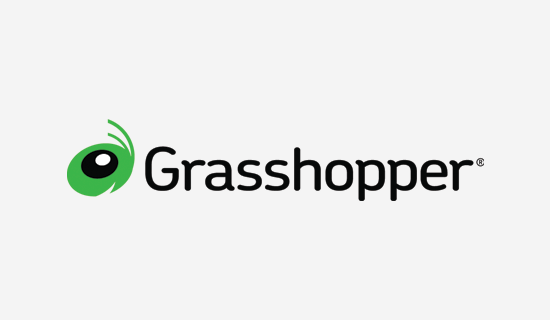 GrassHopper offers virtual phone numbers over VOIP phone service and is great for solopreneurs and small businesses. A virtual phone number means it can forward calls to any phone number or mobile device. However, for outgoing calls you will still need a regular phone line.
They offer intuitive web and mobile apps to manage your account and phone service. You can use multiple extensions for your number, and you can choose from local, toll-free, and vanity phone numbers. It offers US, Canada, and UK based local and toll-free numbers.
GrassHopper comes with all standard features like call forwarding, routing, waiting, call hold music, voicemail to email transcripts, and more. It is perfect for remote teams because you can add extensions that can be used from anywhere using mobile or desktop apps.
Their plans start from $29.99 per month with 1 number and up to 3 extensions.
4. Phone.com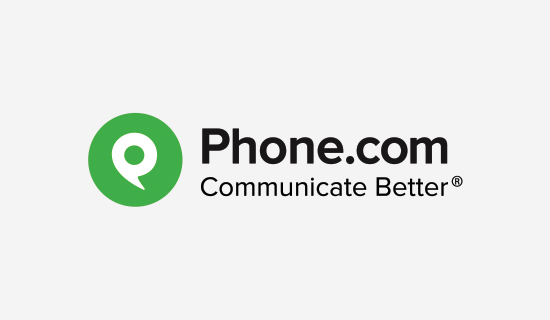 Phone.com is another good option for small business phone service. They offer a simple web and app-based administration panel with standard phone service features like call forwarding, call routing, caller ID, conference calling, and more.
They include several European countries and Canada in their local call minutes which makes calling to those countries way cheaper. You can also integrate your business phone service to third-party CRM software like Salesforce and Zoho.
They have two types of pricing options pay per minute and unlimited. Pay per minute plans start from $12.99 per month and unlimited plans start from $22.99 per month.
5. Vonage
Vonage is another excellent business phone service with tons of features to make your business communication more effective. Apart from the standard cloud business VOIP services, it uses Amazon Chime to integrate online meetings and video conferencing to their platform.
It comes with a web-based control panel which allows you to easily set up, add new users, and manage your calls. It also includes features like mobile access which makes it a good fit for remote teams with no hardware requirements.
Their mobile plan starts at $19.99 per user every month but it is limited in features. The premium plan at $29.99 and advanced plan at $39.99 offer you the best combination of features and usage limits.
6. 8×8
8×8 is another good option for small business phone service. Their prices are slightly lower than other top small business phone systems, but they also lack some of the advanced features offered by their competitors.
8×8's VOIP phone service includes all the standard features like call forwarding, number sharing, voicemail to audio email, automatic call attendance, mobile apps, chat, SMS, and more.
Their pricing structure varies based on the plan you choose. You can start for $24.99 per user each month with 250 outbound minutes to the US and Canada and $0.029/minute thereafter. For unlimited minutes, you can choose plans starting at $39.99 per user each month.
We hope this article helped you find the best business phone service for your WordPress site. You may also want to see our guide on how to create a free business email address and the best email marketing services for small business.